Set Of The Day Podcast - 617 - Adamson [Digital Diamonds Special]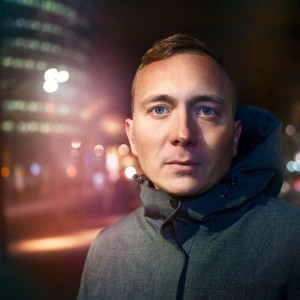 Imagine you're shooting through the flashing interior of a giant pinball machine. Imagine the theme of this machine is changing every time you bounce off one of its slingshots and kickers, from Star Wars to Pink Panther, from Mad Max to He-Man. Imagine your head feels as if every cavity inside it is filled with a fizzy, hi-proof drink while you're being catapulted through this kaleidoscopic trip. Well, now you got an idea what it feels like when Adamson takes over.
Considering his German-Polish-Spanish roots and the vast bandwidth of genres he's been releasing as a producer and performing as a DJ and live act (@alic) since 2001, there's only one label that fits his highly dynamic style: Chameleon Techno. Just like that animal, Adamson adapts to the different vibes of a dancefloor and the ever evolving environment of today's music landscape – and just like that animal he's pretty funky and alien. Running a label since 2007 (@digital-diamonds-netlabel), Adamson is tirelessly digging the underground for fresh talents and new trends. In other words, he's always good for a musical surprise and an unexpected twist.
https://soundcloud.com/adamson-7
Download for free on The Artist Union