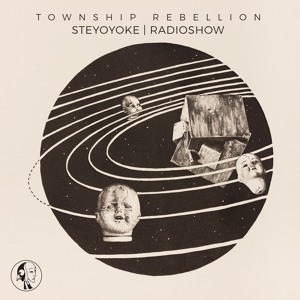 Township Rebellion - Steyoyoke Radioshow #077
Check out the tracklist on the free Steyoyoke App: http://steyoyoke.com/steyoyokeapp/
iOS: http://smarturl.it/syykapp_apple
Android: http://smarturl.it/syykapp_google

Subscribe to the Steyoyoke Youtube channel: http://smarturl.it/add_steyoyoketv
Subscribe to the Steyoyoke Spotify playlist: http://smarturl.it/steyoyoke_spo
Follow us on Facebook: http://smarturl.it/syyk_facebook
Follow us on Instagram: http://smarturl.it/syyk_instagram

June's Steyoyoke Radio Show arises with the help of Township Rebellion. Heavily associated with productions that consistently carry fresh forward thinking sounds, Township Rebellion share with us some of the latest tracks from their current collection. Featuring a host of exceptional tracks from artists such as Clawz SG & Nick Devon, Oliver Koletkzi, Niko Schwind, this mix is an appropriate reflection of Township Rebellion's affinity with deep, melodic driven music.