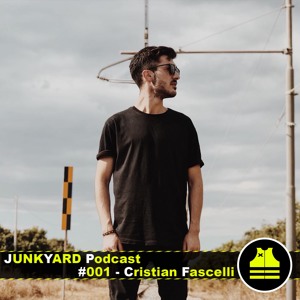 Junkyard Podcast #001 - Cristian Fascelli
We are proud to present the first edition of our Junkyard Podcast!

With this first Junkyard Podcast we are showcasing to you a very talented Artist from Italy: Cristian Fascelli!
Born 1998 in Naples, Italy, Cristian knew at a very young age, where his journey would take him. At the age of 12 years old he began to engage himself in electronic music - only a few years later he was able to call himself a DJ and Producer.
His breakthough came about with the release of his track "Slim Shady", which, to date, has amassed over 80.000 plays on the YouTube-channel "it's all about the music".
Since than, Cristian is an integral part of the scene and regarded as one of the biggest talents of the 21st century, releasing on labels like SK Recordings, NOEXCUSE, Lemon-Aid Music, Skullbusted, Psicodelica Label.

Have fun listening to his exclusive set for our first edition of Junkyard Podcast #001!