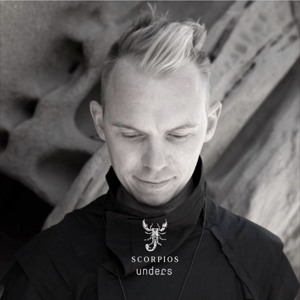 unders live at Scorpios Mykonos | 06.2018
Scorpios curates a program of collective rituals meant to raise awareness, connect likeminded people, inspire change, and promote mindfulness.Our daily sunset rituals are sonic journeys that nourish and celebrate diverse strands of the avant-garde, with each day of the week tuned to a unique rhythm.

unders @undersmusic
With a slick touch that drives an original house music sound, Unders brings a level of musicality to the global dance scene which sounds like love, taste like plum schnapps, look like geometric clouds and is shaped like dreams. This sublime combination of elements has made Unders synonymous with quality and groove since his beginning, while the man behind the music is equally known as a passionate ambassador of the global dance community.
Despite having worked in the industry for more than a decade, it may have been Unders emotive tune 'Syria' which released him onto the global stage. Not only did it find a place on the Billboard top ten electronic tracks of 2016, it opened him to some of the most revered pockets of the electronic world. Letting loose on never ending club and festival stages that include Robot Heart at Burning Man, Fusion Festival in Germany, Awakenings in Amsterdam, Woomoon in Ibiza and a residency at Afrika Burn & Katerblau to name a few, he is never short on people or places to share his energy. When not being a musical wayfarer he's in the studio—releasing on labels such as Katermukke, SolSelectas, Sincopat and Underyourskin or on the remix tip with Stimming, Satori, Jonas Saalbach, Noraj Cue, Mira, Nico Stojan and Edu Imbernon. Or perhaps you might find him touring with Berlin-Belle, Britta Arnold. Whether planning their creative futures involving bus trips, mobile studios, remixes, releases, their own Happy Campers label and beyond, these kindred spirits are inhaling and exhaling each moment like the full moon does the tides.