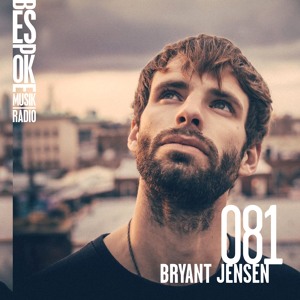 Bespoke Musik Radio 081 : Bryant Jensen
CONNECT WITH : Bryant Jensen

https://www.facebook.com/Iam.bjensen
https://soundcloud.com/bryantjensen

Deep, obscure, sexy, and fun with the swift ability of captivating a memorable moment, Bryant brings you on a journey like no other. He's well known for delivering intuitive soundscapes making sure your stimulated mentally, physically, and most importantly emotionally.

The deep connection you feel when Bryant is DJing comes from many sources. His productions are unlike any out there and come in the form of life size art installations. These projects touch your heart in an unexplainable way and are a testament to the love he puts into all his creations, tangible or sonic.

Bryant was raised New York and started DJing almost ten years ago, his preference to this day is using CDs which adds a warm feeling to all the mixes.

As a Bespoke Musik Resident he's skillfully played alongside some big names in the industry including Bedouin, rampue, H.O.S.H, Daniel Bortz, Powel, Lovecraft, and Nicola Cruz.